"Strange Days rocks! The music is alive the way you play it!
Robby Krieger-The Doors. Special Guest Tambourine man as Bob Dylan.
JASON TOSTA of Strange Days
Jim Morrison
Jason has been a professional vocalist for over 15 years and has toured the U.S., Canada, Mexico and South America. He has had the honor of performing with legendary Doors guitarist, Robby Krieger, on numerous occasions. He has also shared the stage with bass legend Phil Chen, and "The Cult" bassist, Chris Wyse.
As well as performing in Strange Days and several original projects, Jason is also very involved in the motion picture industry. Sharing Morrison's passion for film, he obtained a B.S. degree in Film/Television Production from SDSU. Since then, he has written and directed several shorts and two feature films. He is currently working on a new film as well as new music.
Tambourine Man
Mr. Tambourine Man is a band of committed professional musicians
finally paying tribute to the legendary Bob Dylan!
Dylan inspired so many other great artists! Mr. Tambourine Man
performs Bob Dylan's most epic and fun tunes that audiences know,
love and almost never hear live!
STRANGE DAYS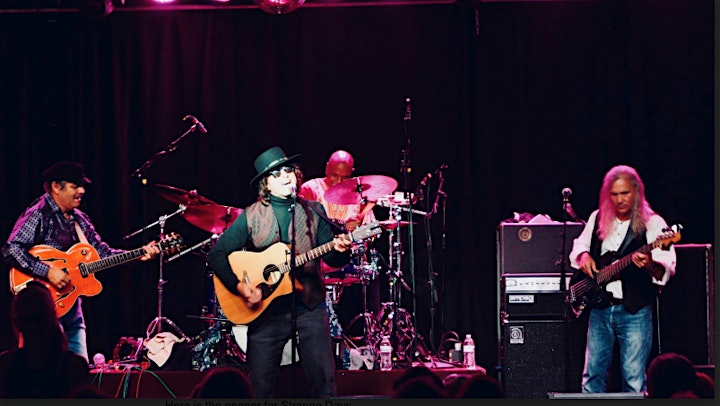 TAMBOURINE MAN